Our little horse, Scooter, was a perfect gentleman for this portrait session! Amaya just turned 7, and Emma is only 2. Their mom booked this session in December, but we had to reschedule a couple times due to weather. She was hoping for snow, but Amaya isn't a fan of the cold! Emma doesn't care, she is happy in any kind of weather.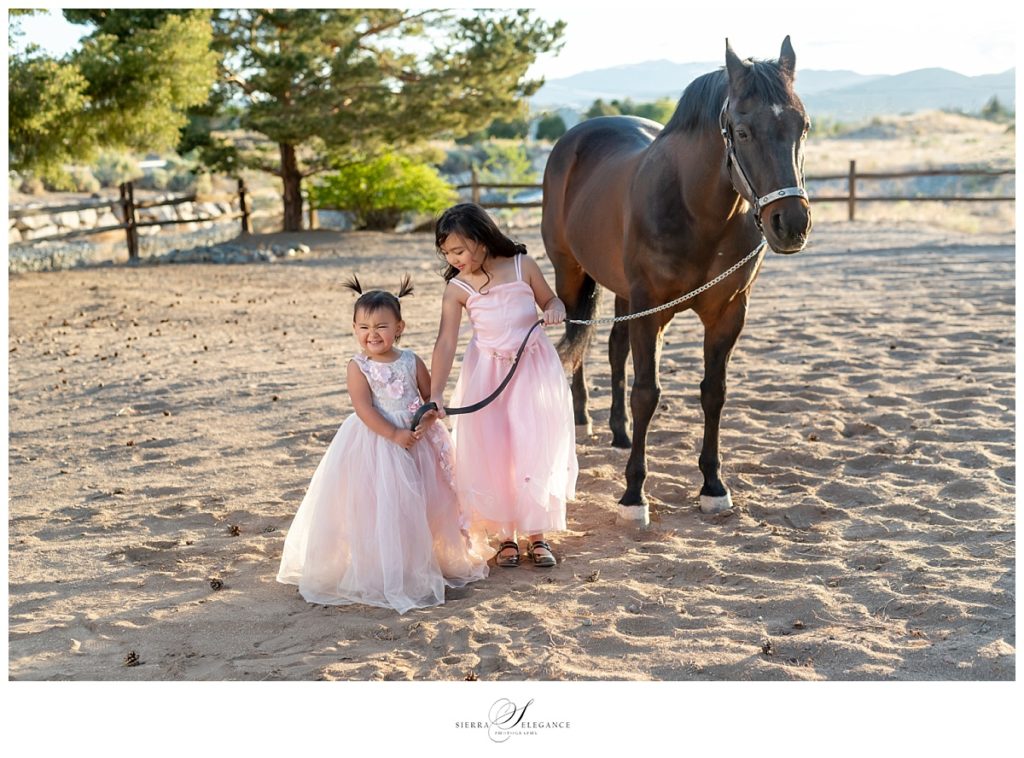 The girls chose dresses from my extensive studio closet, there were so many choices that would have looked great on them, but they ended up with pink. It was still chilly on that May evening, so I grabbed coats for them to put over the dresses in between poses, but they were shivering because it was very windy. They were troopers though, and did a great job!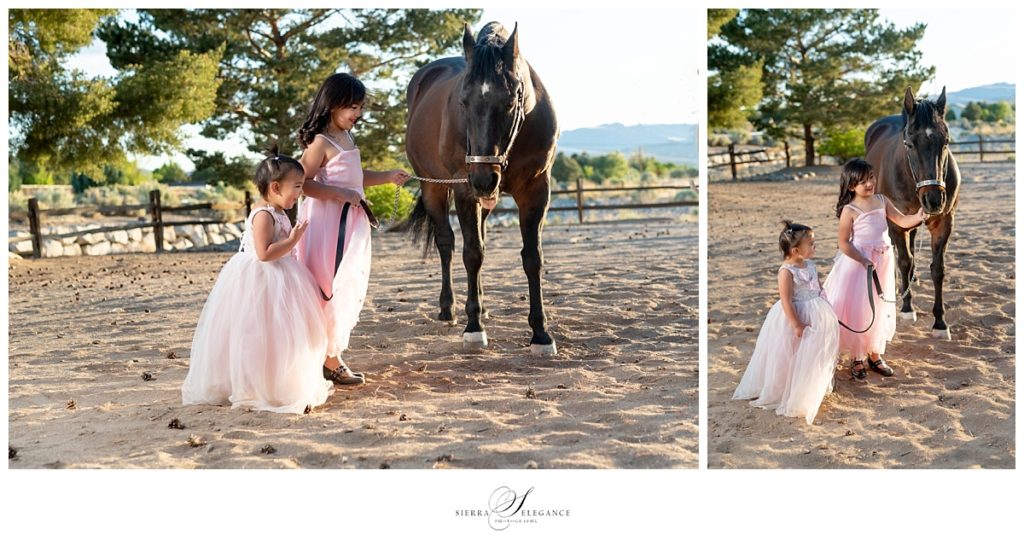 Scooter was great too, he stood very still knowing these little girls needed to stay safe. He was falling asleep and didn't move his feet unless he was told to. I'm glad he's so mellow, our other horse never would have been that calm! He didn't mind when they climbed on his back either. Emma wasn't quite ready to get on all the way, but she was happy to hug his neck and leg with Mom close by.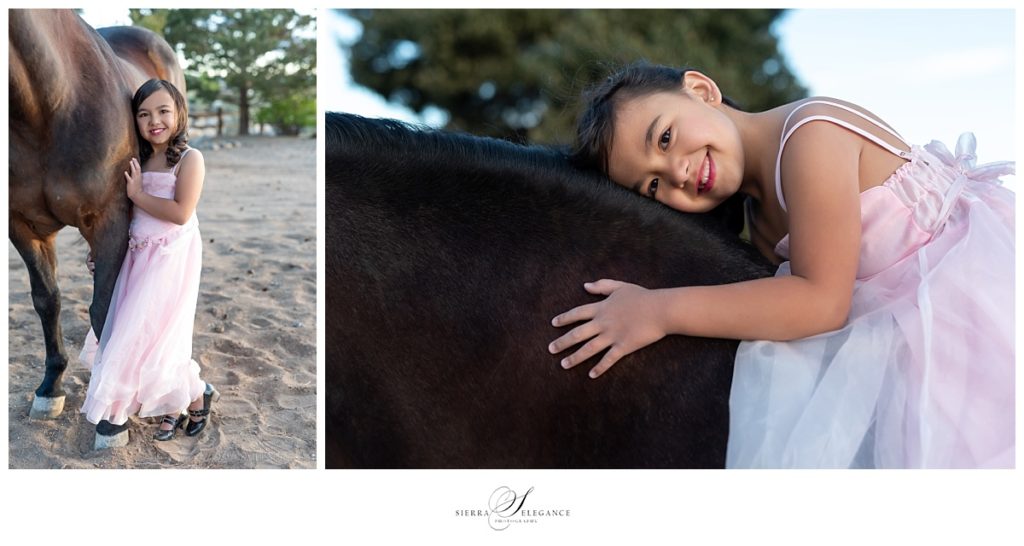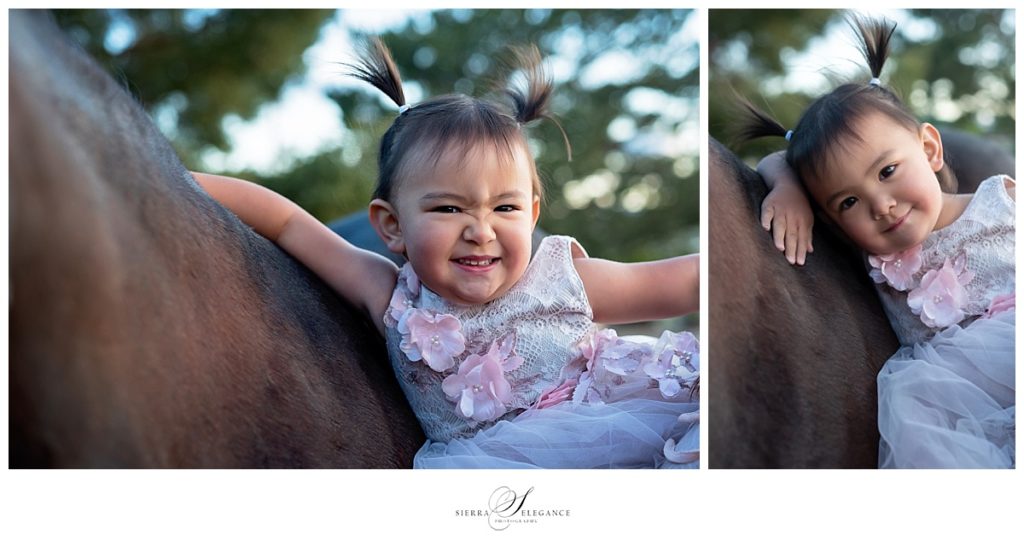 I think the next thing I want to try with Scooter will be my beautiful blush angel wings! I am happy to offer his services for any little horse lovers who would like to pose with him!