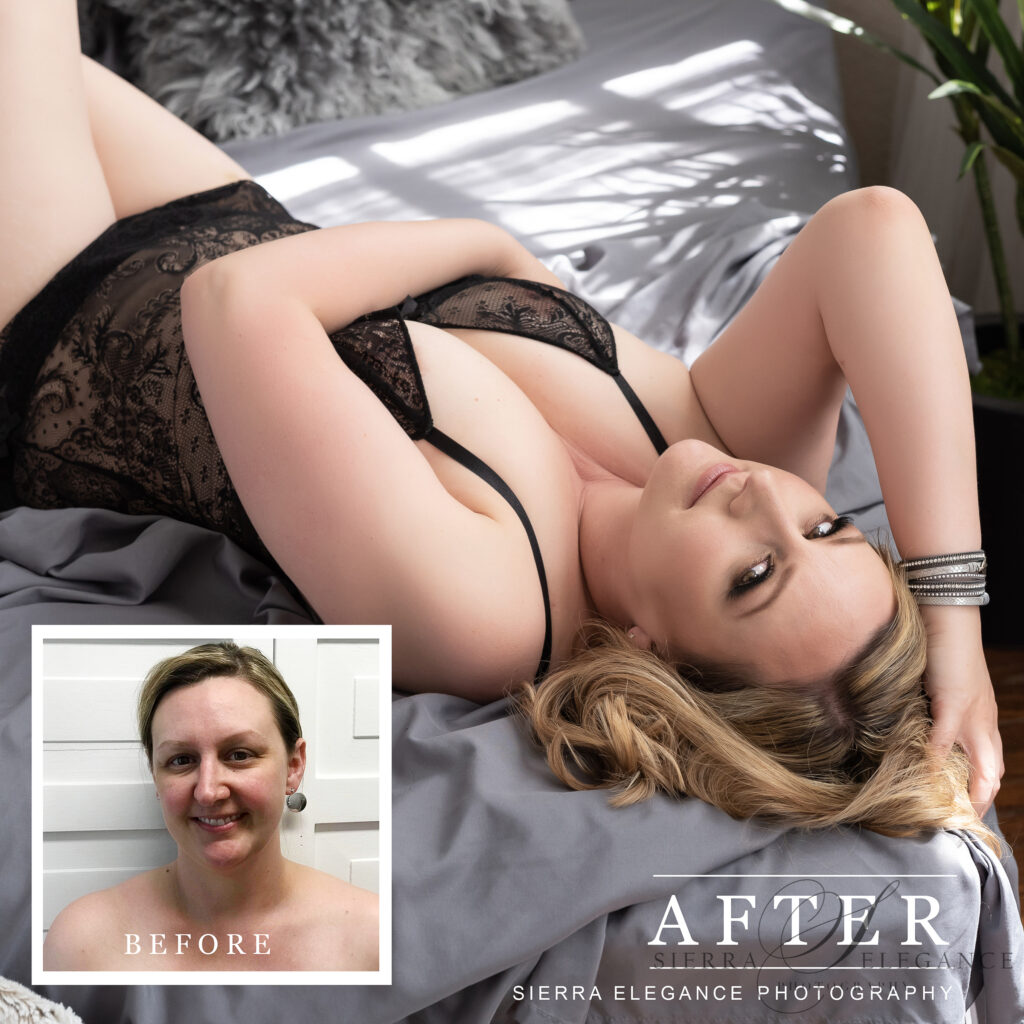 Step One: The Contact Form and Questionnaire
The first step after you contact me by either messaging me or filling out the contact form on my website www.nevadaboudoir.com is filling out a questionnaire. I want to find out lots of details about you and the things that mean the most to you. I know it takes a little time to fill it out, but it helps me know what additional questions to ask you and what your vision is for the session as well as your "why". Then you schedule a call through my calendar link to find a time that's convenient for you.
So many women don't feel seen or heard, I want you to feel both! I will ask you a few questions but I mainly LISTEN! That is pretty rare in this day and age, but it makes my clients feel great, and to think about why they love their partner and themselves. I listen to any concerns you might have and tell you the details of the whole experience as well as pricing ranges. This call starts us off on the right foot and you will be more confident and prepared going into your session, and feel comfortable with me and the experience I want to create for you!
Step Two: The Consultation
The next step in planning your boudoir experience- the consultation! We meet in person so that we can see each other face-to-face before spending such intimate time together. It will help you feel so much more comfortable and confident! We will discuss your outfits or if you need help with planning them. I love to share the large variety of luxury products I offer, I believe that printed art products will be meaningful to you for the rest of your life and have so much more value than just digital images on your computer. I will show you all the options and pricing and talk about payment options if you need them. You will be able to view the studio and wardrobe and see what you love the most and want to make sure to use! This meeting usually takes less than an hour, but it makes a huge difference! Even my clients from out of the area usually come for this meeting and have no regrets for spending the extra time.
I didn't mention it earlier, but when you book your session over the phone and reserve your date with a credit card I send you a custom planning guide as well as my Amazon wish list that has lots of suggestions and ideas of items that I know photograph well. You will have lots of outfit inspiration and I am happy to help you in any way that I can!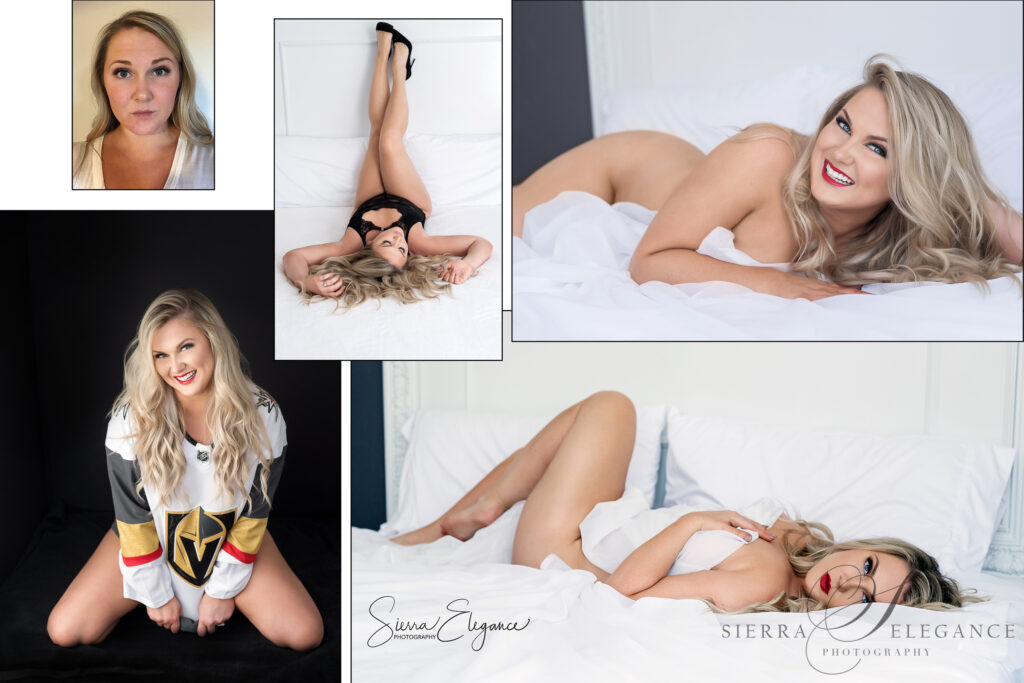 Step Three: Professional Hair and Makeup Artistry
Step three in your luxury boudoir experience is being pampered with professional hair and makeup artistry! My go-to artist is Kristina McKeegan Nierman with Kiss and Makeup. She has decades of experience and works with all kinds of hair, skin tone, ages, etc. She works magic on every client and creates the perfect look that transforms but doesn't look so over the top that you don't feel like yourself. She can do a range from natural to enhanced glam! My clients all enjoy her friendly manner and professionalism! You get to put on a comfy robe, sip on your favorite drink, and listen to music while you sit back and get glammed up. This is all done right at my studio, so you don't have to go to a salon or another location, it's so convenient and relaxing!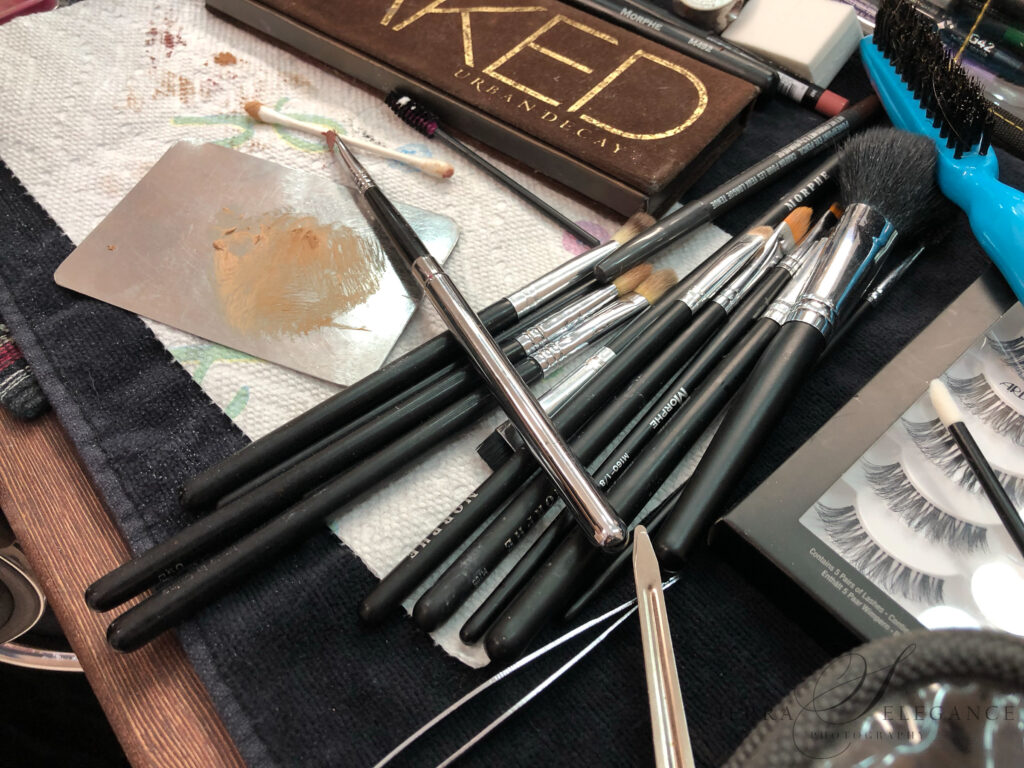 Step Four: Your Boudoir Session
Now we're on to your actual boudoir session! Lots of women are nervous that they won't know what to do or will feel awkward. Most people believe they aren't photogenic! In front of my camera you will look your very best, I promise! I will pose you from the top of your head to the tips of your toes, plus coach every expression. You won't be wondering what to do next! You are welcome to save pictures of poses you want to try and I can figure out how to put you into those poses and look the best for your body. Everyone starts out a little fearful, but you will realize by the time you change into your next outfit you're feeling great and having a blast! My clients leave really happy and super excited! We have multiple sets, furniture, and lots of options to create beautiful settings for every single client that works with your outfit choices and colors.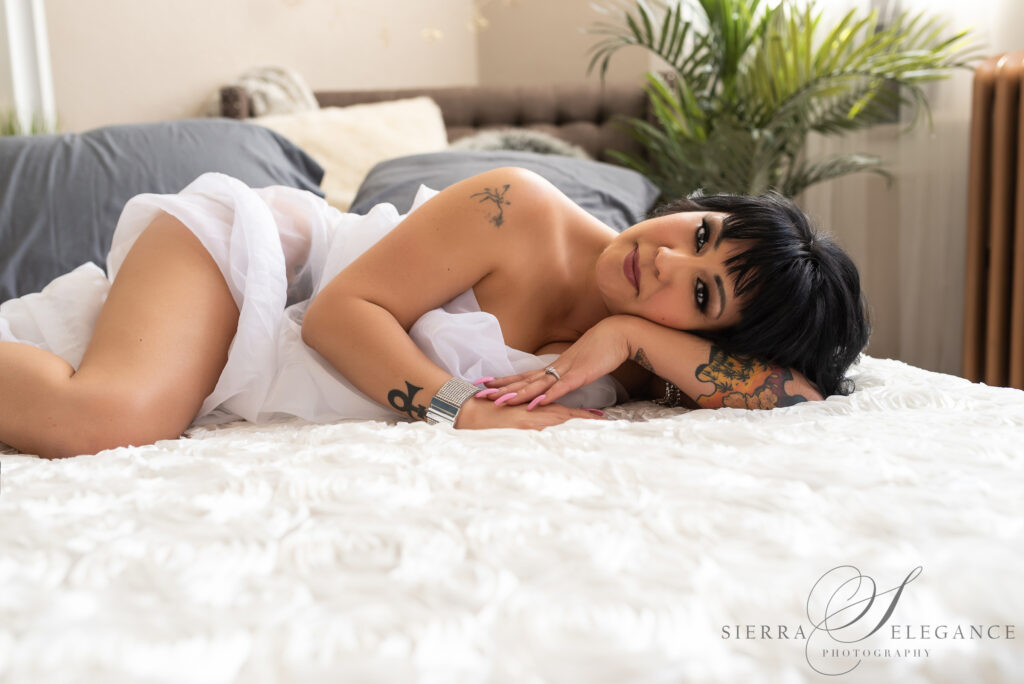 Step Five: Ordering Your Art
After your boudoir session, you can go get some lunch and relax for about 60-90 minutes (there is also a massage therapist in our building!). Come back to the studio and your previews will be ready to view and you can place your order the very same day while you're still super excited! I will guide you through the simple ordering process– choosing your favorite poses and the artwork that you love! Then you decide which collection you would like, choose your cover materials and options as well as your wall art– or you can wait until later if you want your partner to help you choose. Then your selections are professionally retouched by our skilled female artist and designed into the artwork of your choice. You get to review and approve your album before it's ordered to make sure everything is perfect!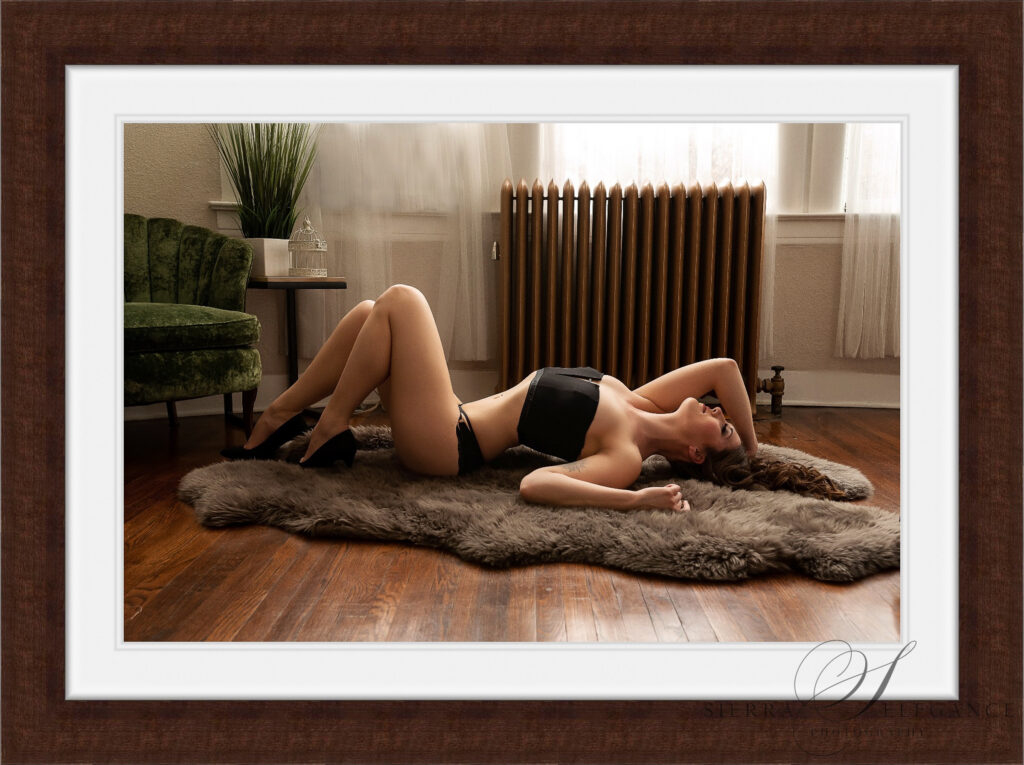 Contact us today for your complimentary phone consultation to find out if we're a good fit and we have a date available for you!
775.745.0445 sue@sierraelegance.com