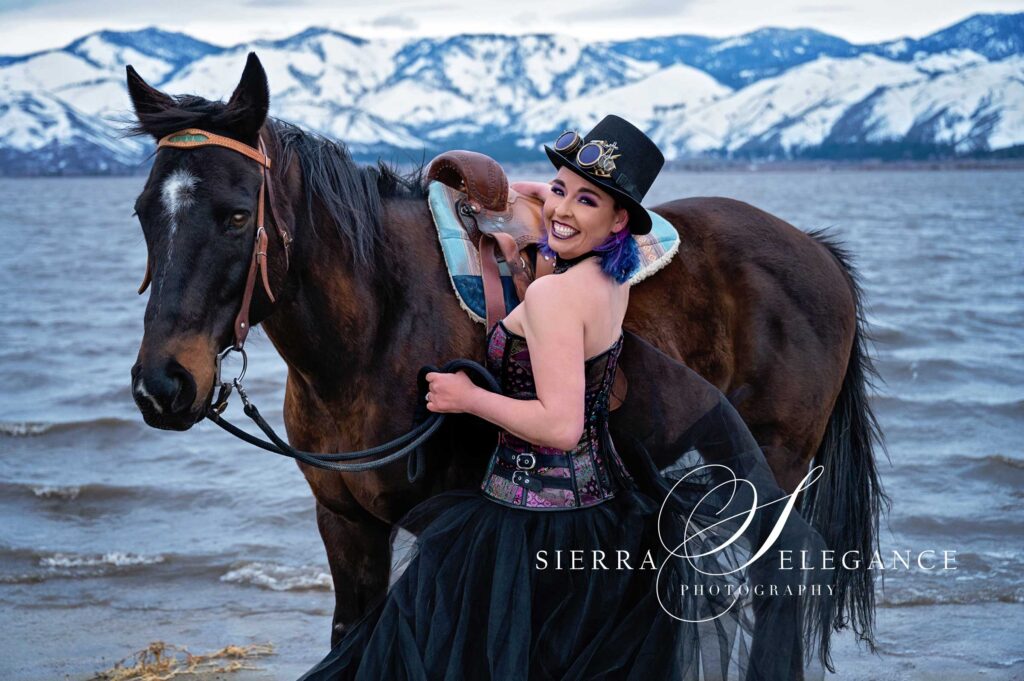 Rene is known for her bubbly personality and gigantic smile! She is the critical care nurse with the bright hair and will make anyone's day with her positivity!
One of my favorite subjects to photograph are women and horses, especially ones they adore and have a great relationship with. That definitely describes Rene and her Thoroughbred, Donks!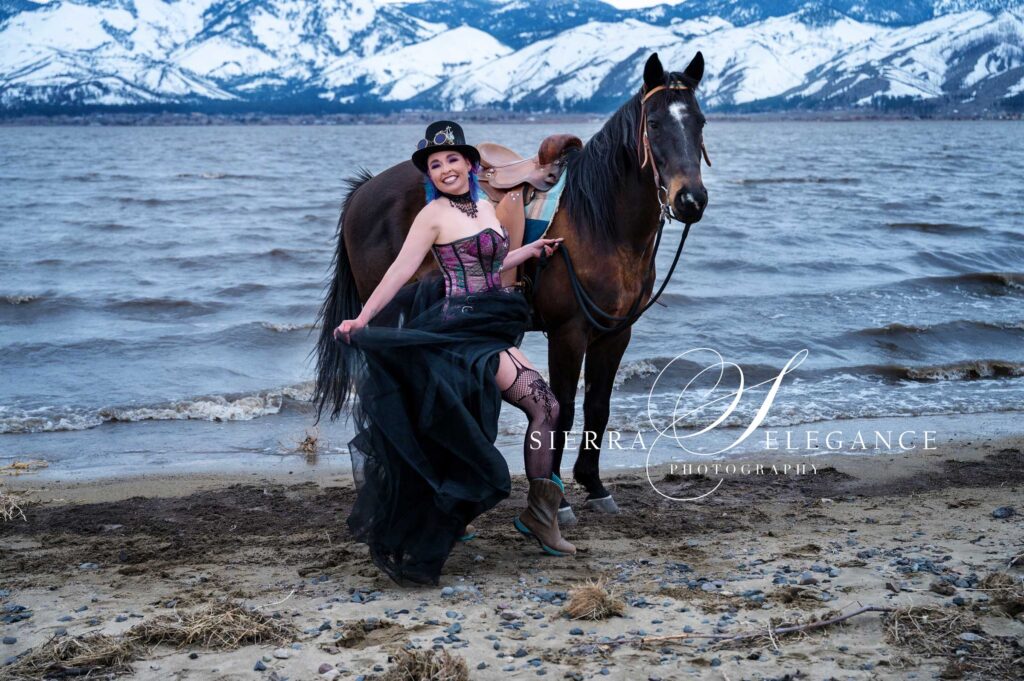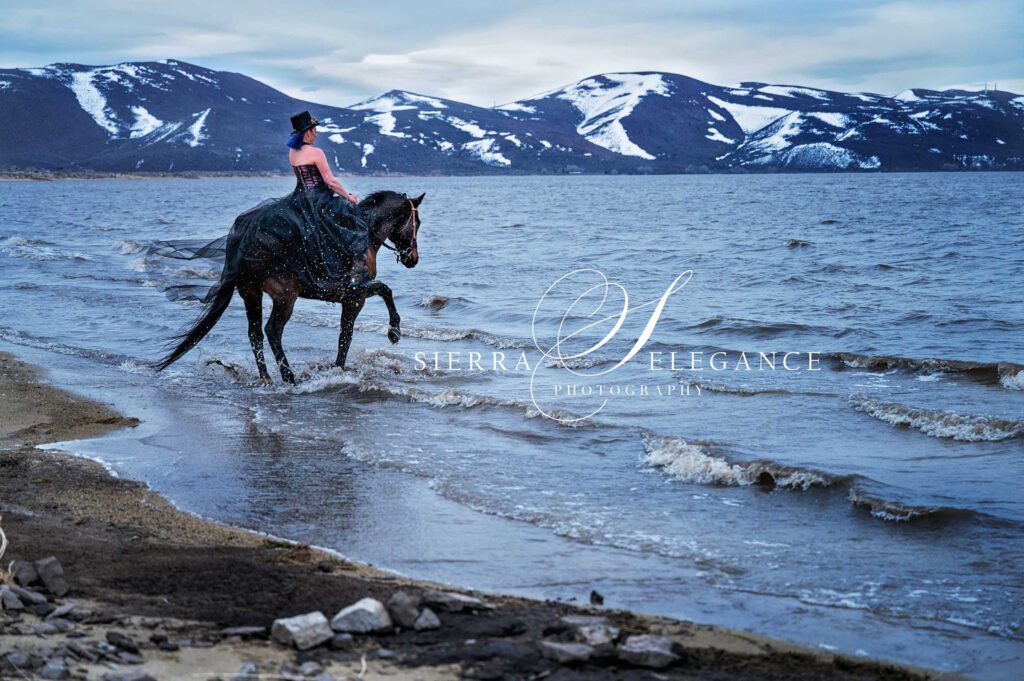 We thought we had found a pretty nice April day! It was sunny and fairly warm, in the fifties, and we met up at Washoe Lake State Park. Well, the wind was whipping and made it feel like it was 30! My wonderful stylist, Kristina, can make any situation work and she did Rene's hair and makeup in a chair positioned outside her car, and used a generator in the back of my car for hair tools.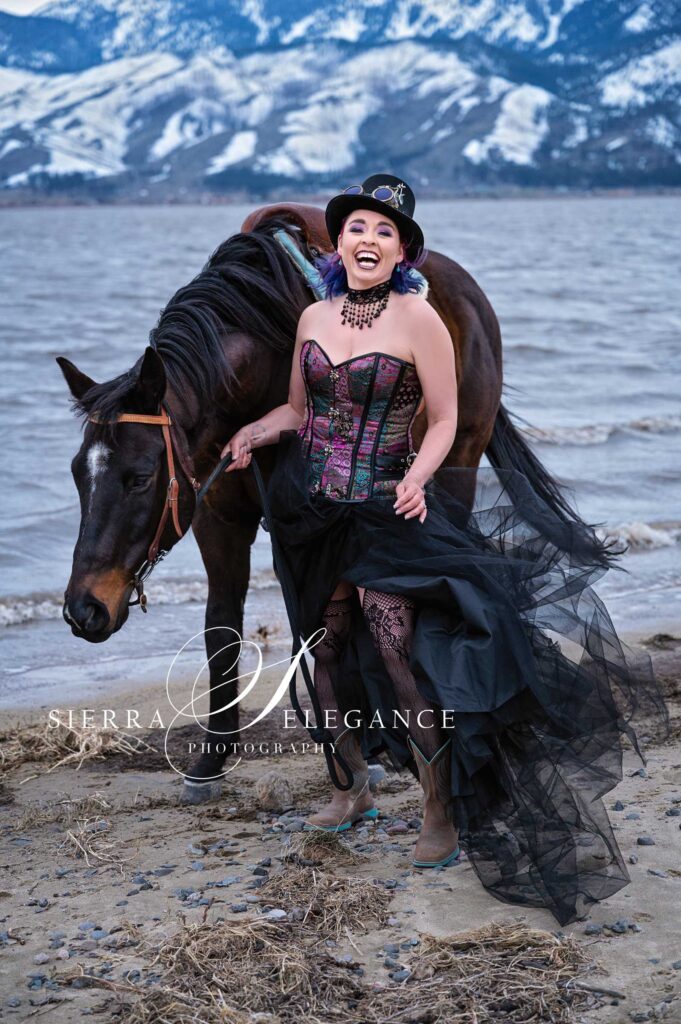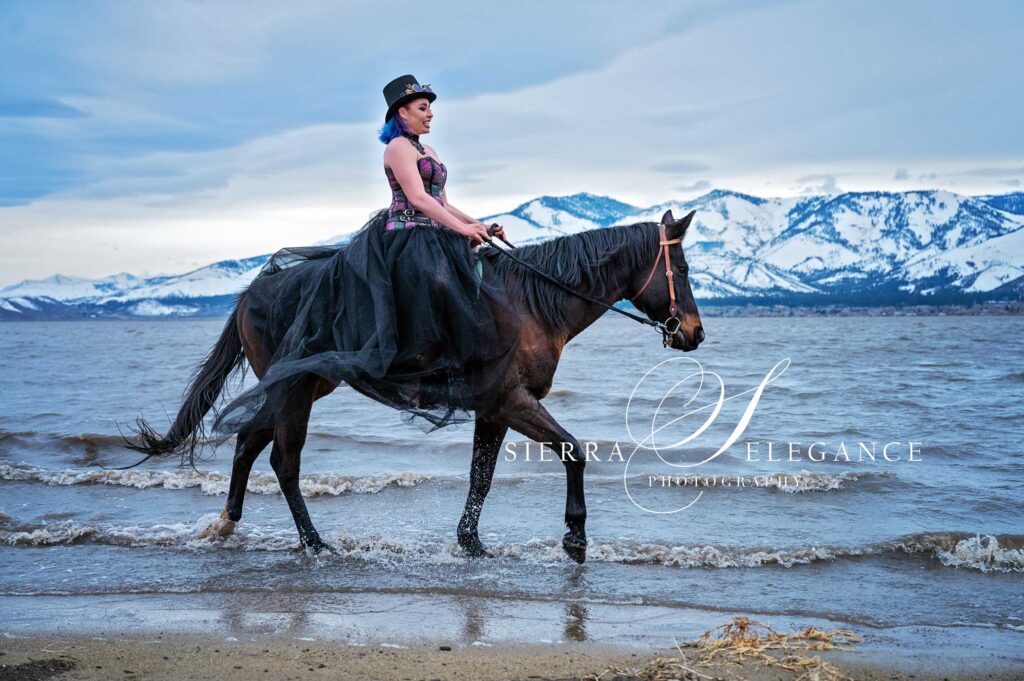 Donks had tons of energy and didn't want to wait around for his time in front of the camera, he was ready to goooo!!!!!
Rene rode him in and out of the water and he was loving it!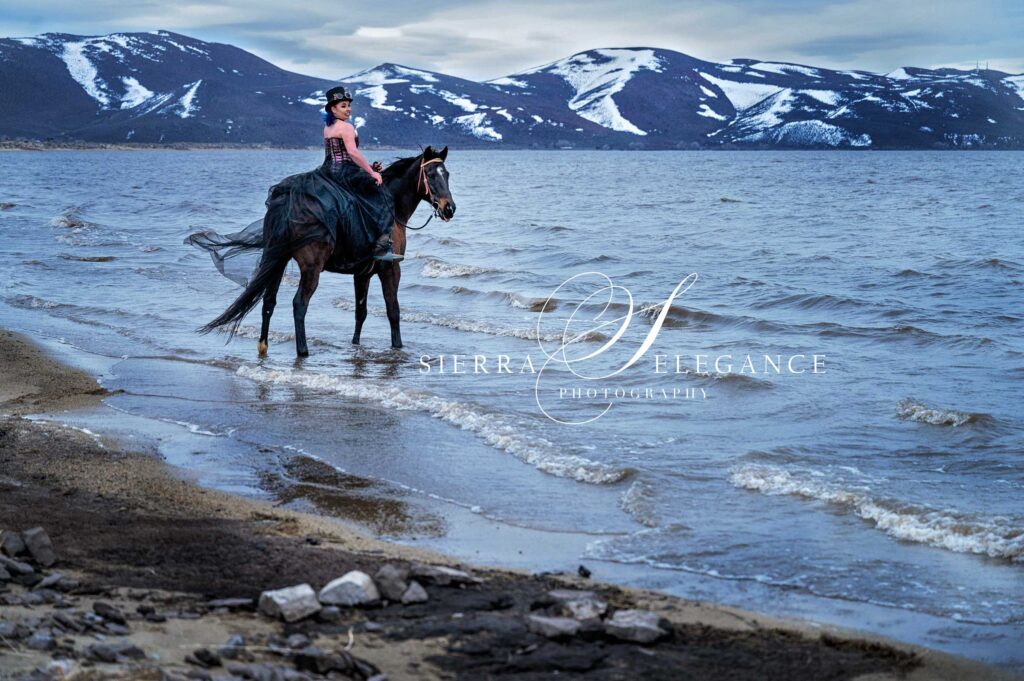 I had actually hoped to do a full boudoir session on horseback and on the ground with the horse, but it was just too dang cold! We pushed through the wind the best we could, but we were all freezing. So we went with this steampunk inspired outfit, and the next outfit was Rene's wedding gown and very unique cape. She did get married at this same place, and arrived at the ceremony on Donks! She also celebrated her second wedding anniversary right after the session, so it was fun to dress up again and relive that special day, and her husband was helping her that night as an assistant as well.
I'll share the wedding gown photos in a future blog post!
To start planning and creating your vision for your equine session, contact me at 775-745-0445 or sue@sierraelegance.com Looking forward to creating amazing art for you, just like I did for Rene!